Embodying a hybrid world of alternate realities, Lebanese visual artist, Adra Kandil (aka "Dear Nostalgia" online), uses photography, collages, typography, and digital montages to blend modern-day truths with the romanticism of collective nostalgia. As a post-war child with a desire to experience Lebanon's "Golden Age", the multi-disciplinarian draws on personal storylines and relevant cultural references to blur the boundaries between time and space.
27-year-old Adra Kandil, the artist behind Dear Nostalgia, was born and raised in Beirut. Like so many other young Lebanese, Adra ended up moving abroad, settling in Barcelona while she pursued her Bachelor of Creative Advertising and Branding, and followed with a Master's degree in Research and Innovation for Trends and Designs. During her academic journey, photography became an indispensable tool in her practice. With a sentimental fondness for pictures of Lebanon in the 1960s, her passion for the medium flourished as she began to capture candid photos of loved ones, passersby, and her local surroundings. Equipped with an analog camera, old magazines, newspaper clippings, and digital tools (like Photoshop), Kandil's skills and vivid imagination allowed her to explore her inner world through digital surrealism.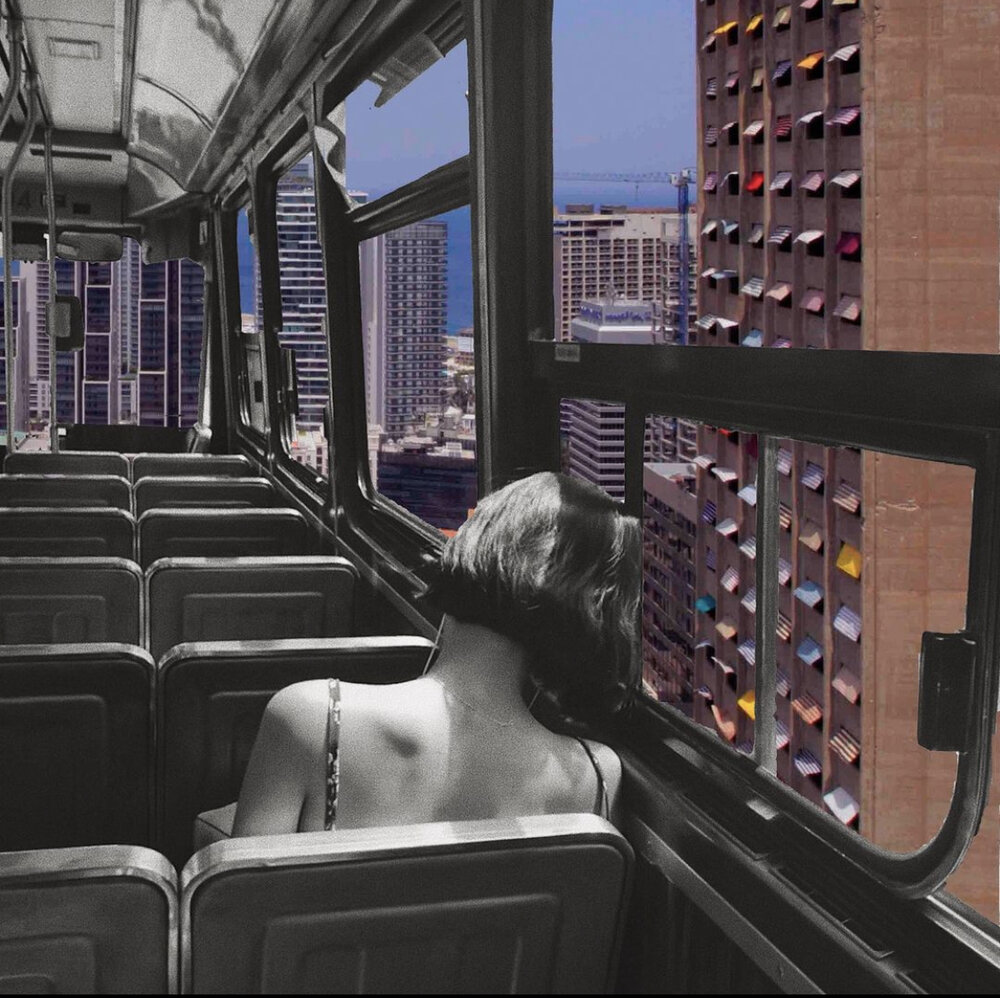 Inspired by a colorful installation at the war-scarred skyscraper known as "Burj el-Murr" by the artist Jad El-Khoury, Dear Nostalgia began her artistic journey when she decided to give life to a building that never got the chance to have one in reality. Through this art piece, Dear Nostalgia tried to convey a dream where "Burj El Murr" was alive again and where the Lebanese people got to live the experience of being on a train, travelling through a lively Beirut without the commotion and traffic that the Lebanese are used to nowadays. It awakened feelings of hope, despair, and nostalgia for a Lebanon that never was. Speaking volumes to a young generation seeking a sense of belonging in a country that has continuously failed them, Adra's collage, Train Wreck (Burj El Murr), associates dual emotional values to the optimism of the colored skyscraper and the melancholy of its black and white counterparts.
Another pivotal point in her artistic journey was brought on by an incident with a previous friend. Her friend at the time always had a dream of visiting his mother in Paris, France, but he was unable to fulfill that wish. Moved by his emotions, Adra wanted to bring Paris to him. This led her to create her first digital surrealist collage, which portrayed him sitting in front of the Eiffel Tower. What began as a kind gesture kickstarted a newfound personal art style. With her background in advertising, Adra was well aware of digital advancements and green movements, so she decided to digitize her art in order to make it more environmentally friendly and keep up with new trends in artistic media. The hobby that she once kept to herself began revealing itself to Adra's peers, as she became more comfortable showing her friends and family, as well as her Instagram following.
Upon graduating, she returned to Lebanon and acquired a job in the advertising industry, She describes it as a love-hate relationship. Despite the fact that she enjoyed the creative atmosphere, Adra wanted to shift her focus from advertising products to instead evoke social and cultural change. She began collaborating with Non-Governmental Organizations (NGOs) that commissioned her to produce artwork that sparks helpful conversations and spreads awareness on the social and cultural issues around Lebanon and the region. Though her work with NGOs is pro bono, Adra is often approached by brands and conglomerates who expect her to offer her services for free or for amounts that don't come close to covering the time and effort she pours into her projects. She has shared stories highlighting similar experiences among her artist friends with such corporations, in order to shed light on how companies frequently take advantage of artists and designers, especially now, during one of the worst economic crises Lebanon has experienced. This is a problem that many artists in Lebanon face, especially due to inherent societal standards that favor "traditional" career choices.
Lebanese culture and the civil war have impacted the career paths parents expect their children to take, which stems from a desire for their children not to struggle in their work lives. Adra, on the other hand, grew up in a creatively inclined family that was already oriented towards the arts. Her father shared his love of painting and writing with his daughter, while her brothers veered into production and design. With a tone of affection, she describes her affinity for art as a "genetic collective".
Observing the deadly incompetence of a corrupt government that has led Lebanon to its demise, Adra's social anxiety kept her from taking to the streets as much as she wished to in the series of civil protests that have been raging since the start of the Lebanese Revolution (October 17, 2019 – present). Feeling guilty for not being physically present at more protests like her peers, Kandil began channeling her emotions through her collages. With a genuine appreciation for the support she continuously receives from her partner, family, and friends, Adra ultimately released her work under the Instagram handle, @dear.nostalgia and gained instant traction, boasting a current following of 22k.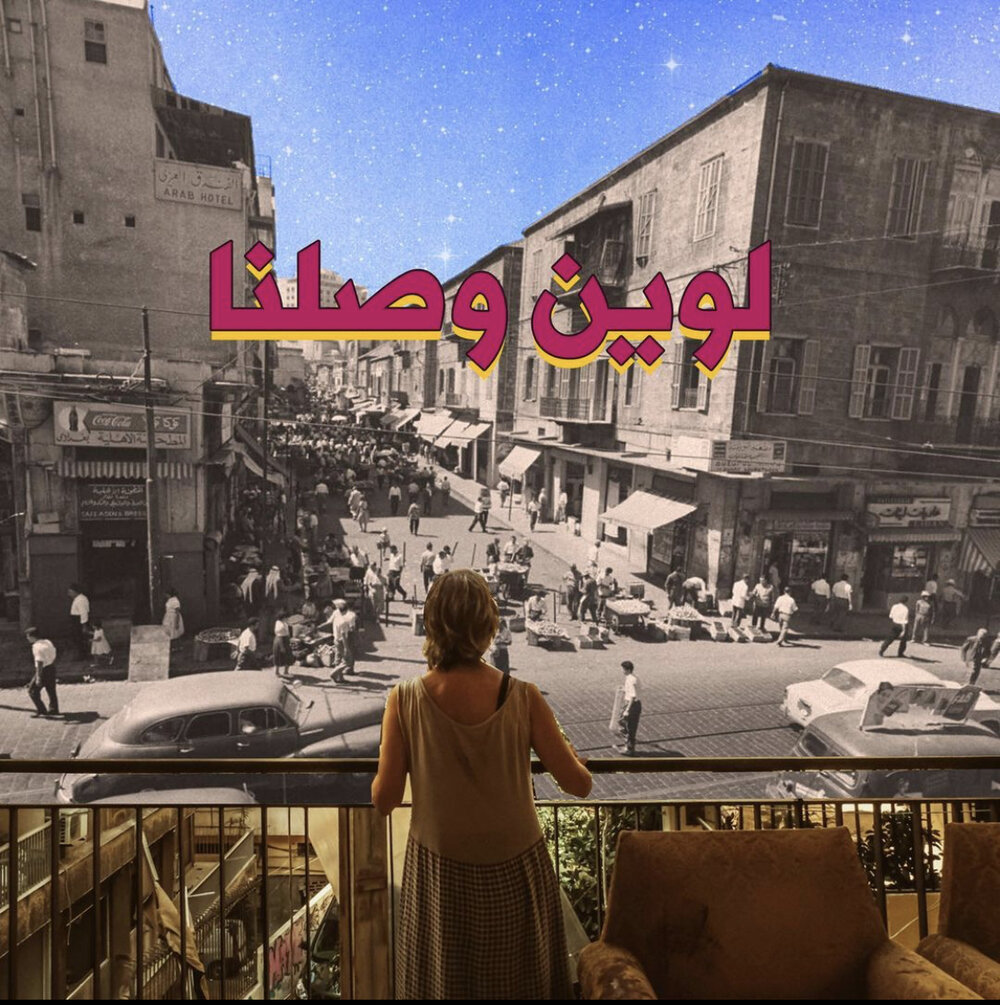 Adra believes in the "Artistic Big Bang", a stepping stone in art that surfaced during the Lebanese Revolution with a surge of young artists desperate to break their silence in a toxic climate. With the prominence of social media and the combination of art and activism, these artists discovered successful ways to document significant events in real-world situations. Adra believes that this uprising has changed the art and culture scenes in Lebanon in many ways. The first was the start of the Revolution, which acted as a trigger for artists' emotions to be released and channeled artistically. The second was the prominence of social media and how sharing art became so much easier since there was no longer a need to be featured in a gallery as the only way to exhibit one's work. The third was the urge and desperation that people had to create art inspired by the feelings present during this historic time. Having such an important role in the events of the Revolution, artists proved themselves to be just as important as any doctor, lawyer, or other career professional in the fight for a better Lebanon. Even though people still don't see the arts as an essential field, Adra believes that the Revolution was definitely a stepping stone towards that goal, and that "everyday, we are getting close[r]."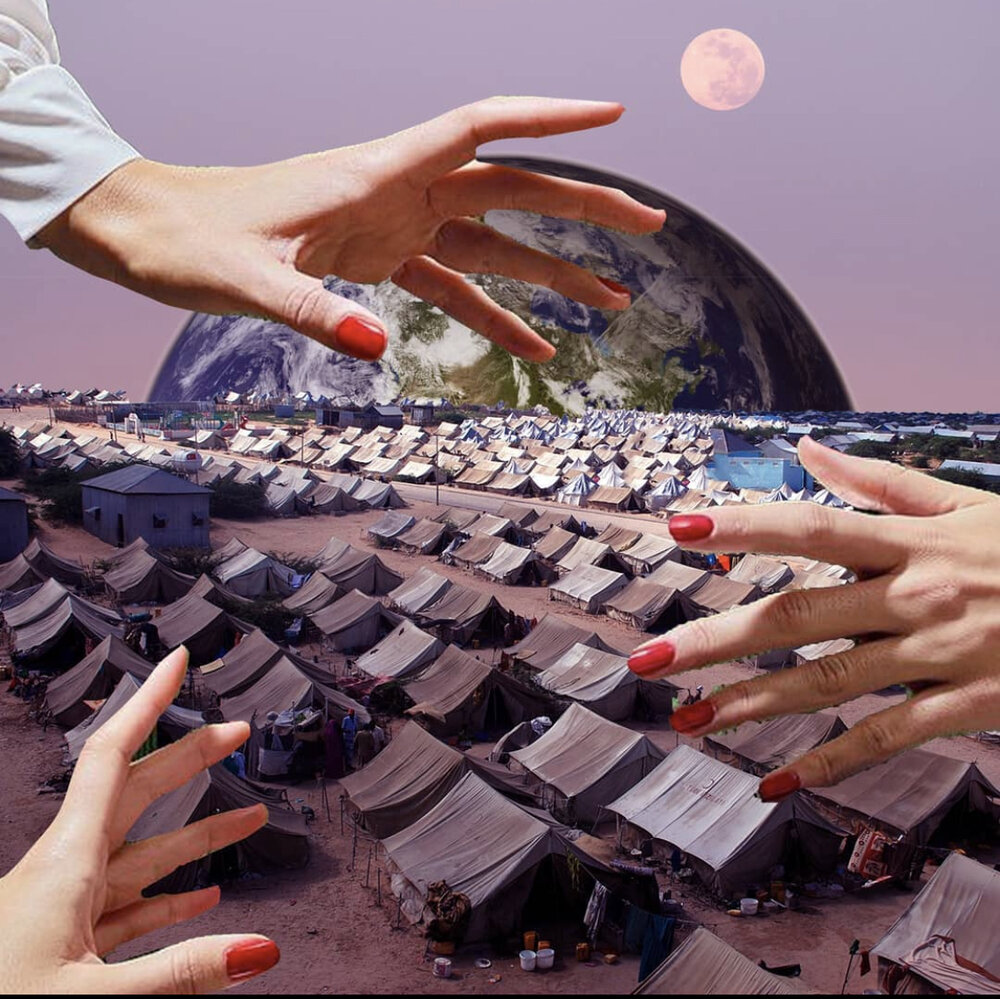 Highlighting the multidimensional layers of Lebanon's many crises, with another complex collage entitled Interstellar, Adra juxtaposes the Shatila refugee camp's adverse conditions with virtually nonexistent aid. She addresses the disparity of the socio-political issues deeply rooted in the country's history through an imaginative and unique lens.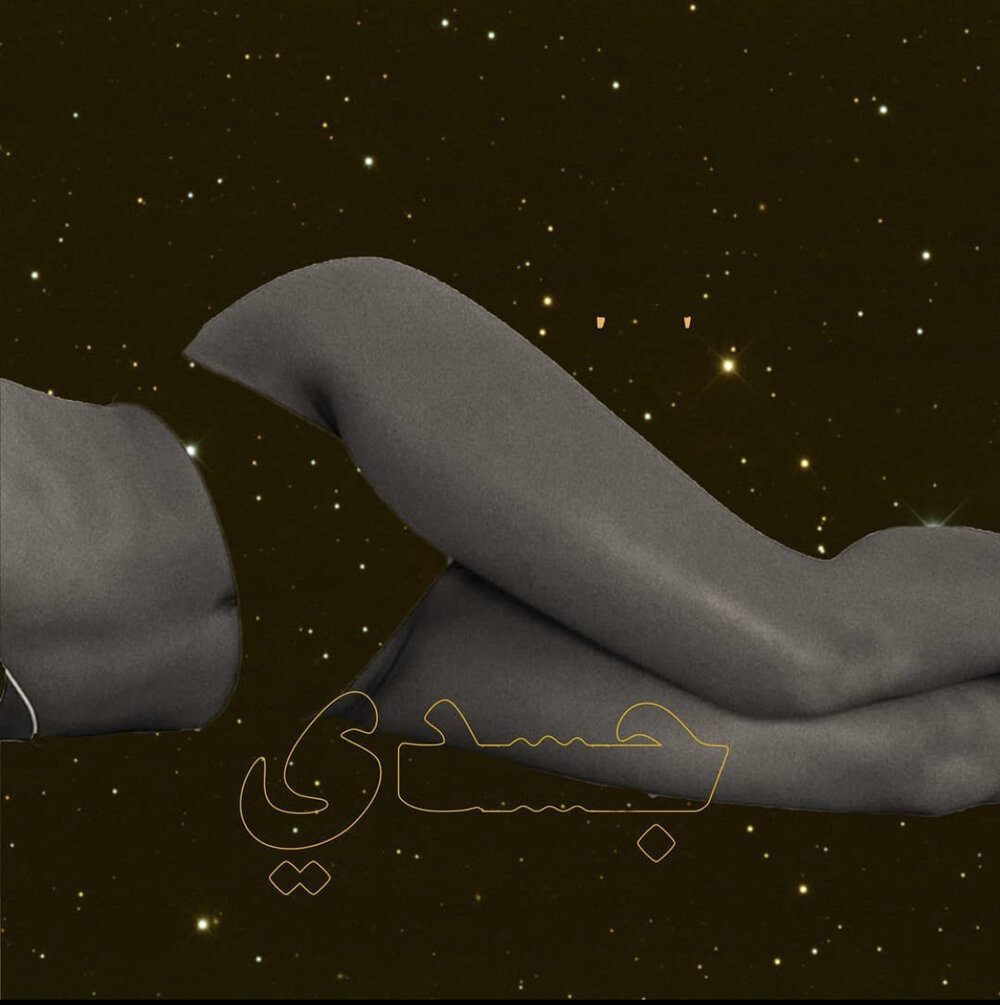 Further pushing the boundaries of her surreal dreamscapes, Kandil's work challenges female ideals. As depicted in her piece جسدي خياري or My Body, My Choice in English; Kandil uses her cut and paste techniques to shed light on women's mental, physical, emotional, and sexual condition. She also values inclusivity and does her best to represent every type of woman, so they, too, can relate to her art. Vulnerable, raw, and unfiltered, Dear Nostalgia's openness on topics that have long been taboo in the region makes her susceptible to backlash. Refusing to succumb to the negativity she receives, she actively uses her platform to initiate conversations about relevant issues that matter to her.
With an ever-growing virtual world that requires rapid and consistent content creation, Kandil grapples with maintaining an online presence. Deciding to post quality work at her own pace, she preserves her freedom to express herself genuinely, despite the fact that the need to constantly produce art for her platform sometimes forces her to bypass her delicate creative process.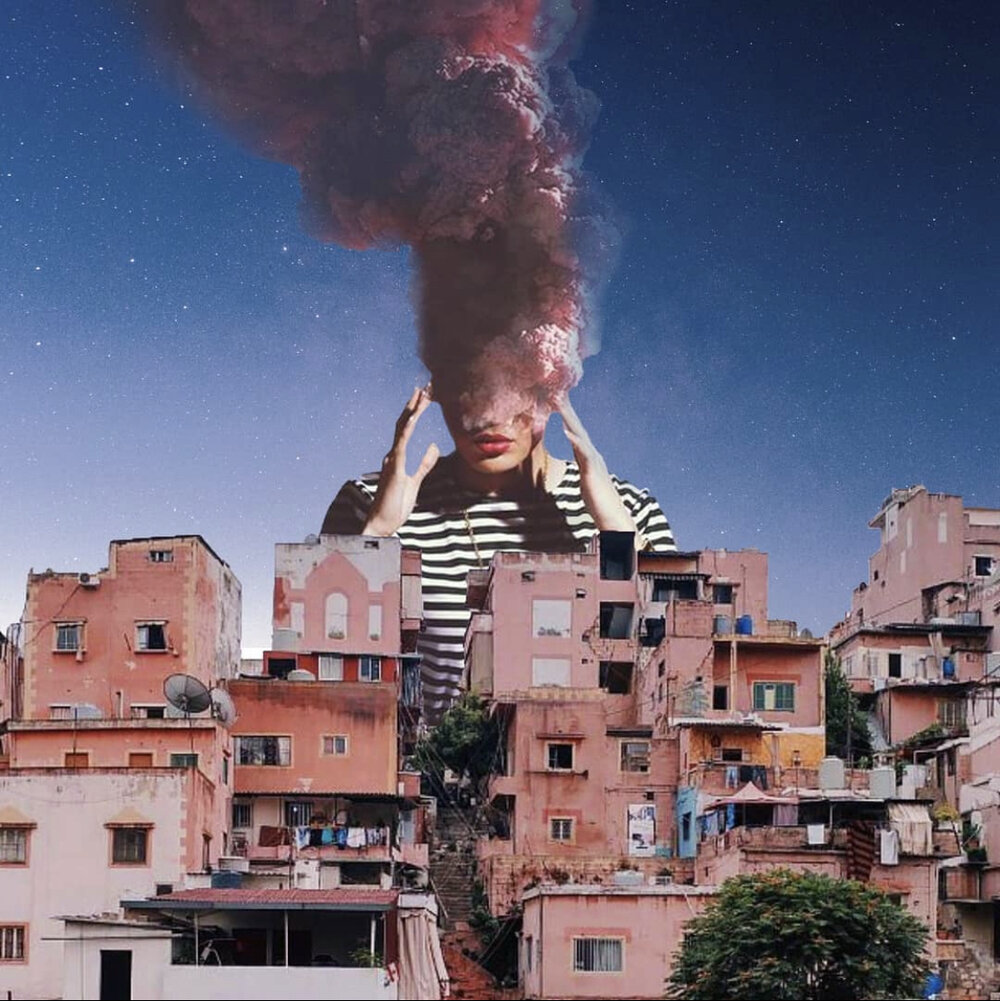 Adra's advice to those seeking to find their voice in art is experimentation. "It takes a while for one to find their identity, voice, and position as an artist," she says. "Fear and doubt should not hold back anyone that has an important message to convey. Artists need to channel their emotions in ways that make a change, especially in the art scene in Lebanon, and the MENA region."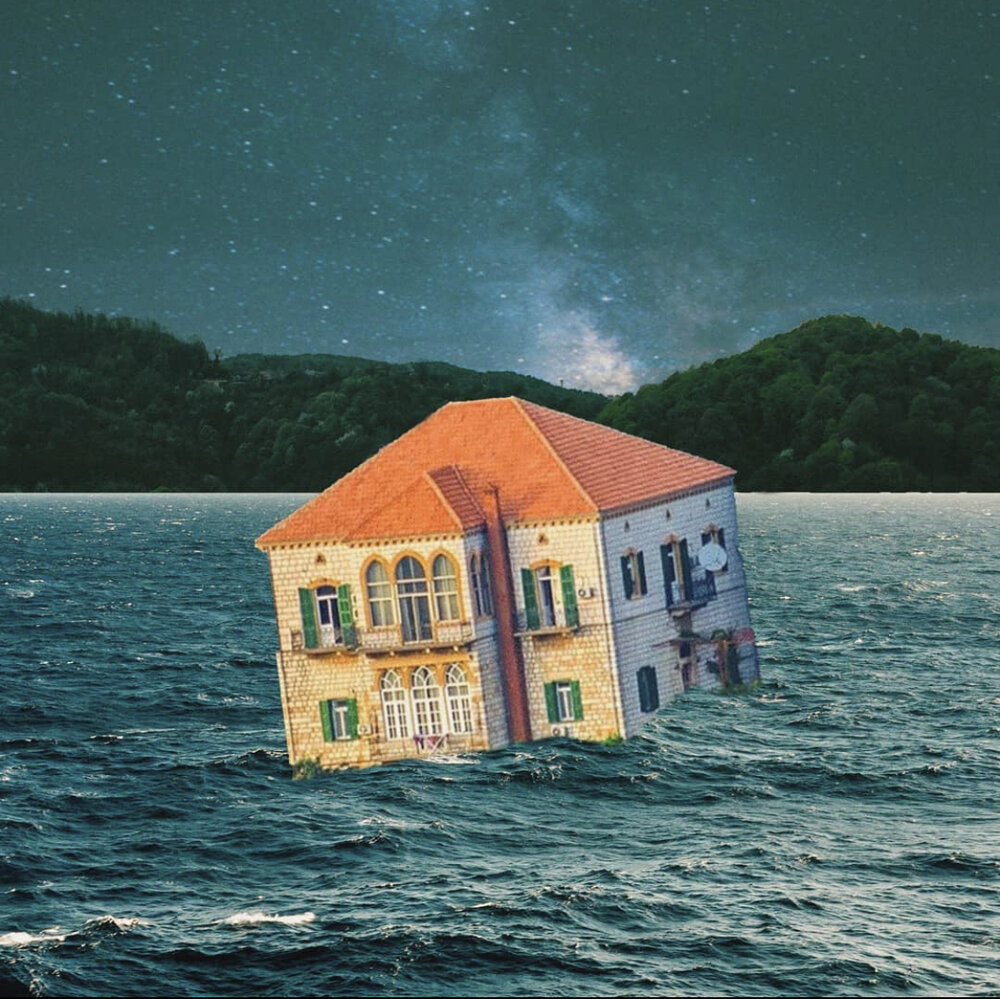 Recognized by established organizations and specialists in the art industry, Kandil has taken part in numerous exhibitions, locally and internationally. Through her revolutionary visual language, powerful typography, and controversial imagery, Kandil captivates her audience with beautifully constructed aesthetics that merge simulated worlds of distant realities. With nostalgia for the pre-war era and today's modern-day truth, Adra manages to deconstruct dominant paradigms by re-contextualizing her narrative.
Michelle is a consultant and researcher. Her research focuses on matters concerning socio-economic rights and development in the MENA region, such as the right to health, food sovereignty, agriculture and more. She received her masters' degree from Sciences Po, Paris in international affairs, with a concentration on human rights and humanitarian law.
Cynthia Ghoussoub is a Lebanese photographer and storyteller based in Sierra Leone. Having graduated in 2015 with BA in Photography from Notre Dame Louaize (NDU), she has worked in several creative industries. Using photography and writing to uncover a deeper understanding of the human psyche, Ghoussoub's practice touches on themes related to the self, memory, and social identity. The former manager of Beirut Center of Photography (BCP) participated in season 2 of I am Natgeo Photographer, a four-part mini tv series that aired between March and April 2018 on National Geographic Abu Dhabi. Cynthia continues to explore the nuances of cross-cultural communication in Freetown, Sierra Leone. Her photographs have been exhibited in both solo and group shows in Lebanon.