Remittances into Lebanon
Bank-Only Transfers
Local Lebanese "fresh fund" accounts give holders access to money in three major foreign currencies. Those are US Dollars, Euros and British Pounds, depending on currency availability.
Foreign Exchange (FX) account holders can withdraw USD in cash fairly easily through select ATMs or ITMs across Lebanon. "FX" account holders can also transfer funds, close foreign bills or simply shop online using these accounts, either domestically or internationally. Withdrawal limits fluctuate between 500 – 1,000 USD per day via ATMs depending on the banking chain. However, holders of fresh dollar accounts can withdraw higher amounts in person.
Fees and commissions for transfers and withdrawals can also vary significantly, or are not applicable, depending on the bank. Typical withdrawal exchange rates and transfer fees have been observed to be around 0.5% and 10 USD respectively.
Non-Bank Transfers
Remittances are a thriving industry outside of the banking sector with companies like Western Union, Money Express and Moneygram leading the way. Since August 6th, 2020, Banque Du Liban has allowed non-banking transfers to settle all "receive" transfers in USD. Money transfer agencies in Lebanon are charging an extra 2% commission to settle inbound transfers in USD. OMT, a Western Union partner, justifies this extra charge as "shipping, insurance, transportation, distribution, security and management of USD banknotes."
Non-banking agencies are currently facing difficulties to cover the sudden increase in transfers as local agents (random telephone shops) run out of USD banknotes. Consequently, receivers in some cases have no other choice but to head towards main branches to collect their funds.
Carrying Cash in Person
Traditional methods are back in vogue these days. As transfer and withdrawal policies seem to change by the hour, the tried and true method of hand-carrying physical cash into the country via travel remains undefeated. While "muling" cash assets will help dodge fees, it is advised to adhere to the legal limits for cash entry, both for the departing origin country and arrival in Lebanon. Being caught with an illegal quantity of cash while entering Lebanon can result in fines or stricter legal penalties.
State of the Exchange Market
The exchange rate of Liras to foreign currencies is of course determined by Supply and Demand for local banknotes, the primary pillars of which are:
Monetary policy, defined by the Central Bank (BDL)
Fiscal policy, defined by the Government
Balance of payments (imports and exports, cash inflows/outflows)
Behavioral finance (trust in the currency, government & banking infrastructures)


As of this writing, BDL updated the fixed exchange rate of 1 USD to 3,850-3,900 LBP. Before this policy update, exchange wholesalers followed the law of Supply and Demand when dealing with Liras. In this context, the law of supply and demand is simply the relationship between the availability of USD banknotes and the desire (or specifically the demand) for those banknotes. This directly reflects towards the fluctuating Lira rate. Generally, low supply of USD and high demand for USD increases the exchange rate and vice versa.
In Lebanon, two types of exchange markets dominate. The first is the parallel market, in which licensed exchange outlets "follow the rules" dictated by BDL and the government. The second is the black market in which illegal exchange shops or individuals operate without regulation. Most licensed exchange locations are currently "forced" to exchange at the 3,850-3,900 LBP exchange rate, which is set by the exchange syndicate, while illegal exchangers follow a chaotic Supply and Demand process. The challenge of sticking to official and legal exchange processes is that if one converts their USD to LBP at the 3,850-3,900 rate, they will surely lose around 45% of the value of their cash.
Understandably, the illegal black market is the most appealing option to foreign currency holders. Black markets do not have specific locations; any party who buys or sells USD, and who does not hold an exchange license or does not follow "legal market rates" is considered a black market dealer. Cellphone shops, grocery stores, random individuals or politically backed exchangers fit this profile. Most exchange operations are leveraging Whatsapp groups, while others are simply exchanging at random shops. Unfortunately, Lebanese do not have an official trading platform nor application that provides accurate exchange rates, but we recommend using the available applications as a benchmark. Recently, security forces have scaled back operations to shut down exchangers who were not complying with official BDL rates. This has given small exchangers some breathing room to transact at the black market rate.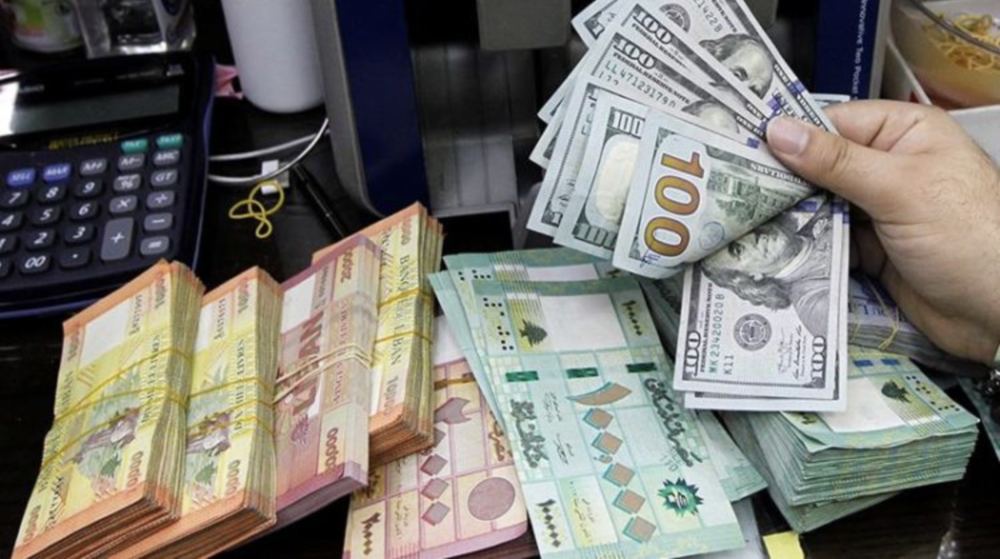 Tips for Navigating Exchange Markets
Find the Right Deal
Black market exchange shops do not externally display nor advertise their buy and sell rates. In order to ensure a fair transaction, one needs to ask for the USD buy and sell rates, otherwise known as the Bid and Ask. In other words, what are the specific rates that exchangers buy and sell dollars at? If the spread (the difference between buy and sell rates) is narrow, for example less than 150 LBP, then the exchanger is likely offering a fair deal since their profit margin is appropriate.
For example, a 8,800-8,900 LBP buy-sell rate is reasonable, and 8,800-9,050 LBP is likely acceptable when the market is more volatile than usual. On the other hand, if an exchanger advertises a spread of 8,800-9,400 LBP, it is almost certainly a bad deal. Keep in mind that it is advisable to negotiate a best-possible rate, especially when exchanging large amounts. Thus, the higher the volume of cash, the more favorable the exchange rate should be.
Hold Small USD Denominations
Some shops, retailers and restaurants offer a lower price if settled in USD cash, especially for electronic and imported goods.
Keep Exchangers Honest
Several Lebanese smartphone applications advertise ongoing Bid/Ask rates. These rates generally lag but can be used as a suitable benchmark. For instance, if an app recommends an exchange rate of 8,800 LBP, and an in-person money changer is transacting at 8,700 LBP, the margin is acceptable.
Exchanging Non-USD Foreign Notes
The best strategy depends on the specific foreign currency. In Europe, exchange offices yield huge spreads between the official rate and exchange rate. Consequently it is advisable to carry cash Euros or British Pounds into Lebanon, as opposed to buying dollars in Europe. On the other hand, several countries in the gulf provide very narrow exchange rates, staying quite close to the official exchange rate, suggesting it is more reasonable to buy USD abroad before travelling to Lebanon.
Where to Shop?
Individuals in Lebanon with foreign currency liquidity are advised to pursue local goods and services as often as possible. Instead of reserving a room in a global hotel chain, consider checking out the many delightful boutique hotels and beach villas for a relaxing getaway. Many local hospitality outposts offer an authentic village experience and serve as a true escape from hectic city centers. Despite the challenges shops are facing during the pandemic, many local restaurants and cafés are serving their delicious goods at reasonable prices. The game plan is quite straightforward, avoid global franchises and aim for small businesses.
Furthermore, communities are pursuing creative solutions to survive during the ongoing crisis. One of these pursuits is investing in local farming initiatives, growing local crops and "mouneh" in order to become self-sufficient or sell locally at fair prices. Tourists can easily find homemade goods and other local products at a low price, taking into consideration the local exchange rates.
The grim economic outlook as Lebanon devolves into a cash economy truly brings new meaning to the saying "Cash is King". Holders of non-Lebanese credit or debit cards will end up losing around 80% of the value of their funds since the applied exchange rate continues to be around 1,500 LBP per USD. Holders of non-"fresh" dollar Lebanese cards should withdraw their local dollars (nicknamed "Lollars") at the circular BDL #151 rate, currently at 3,900 LBP, instead of paying at a point of sale (POS). To those who have the option, the best route is to withdraw foreign currencies abroad and exchange them locally at the black market rate. These liquidity options are summarized in the below table:

Omar is a Lebanese Foreign Exchange specialist and an author and reporter with L'Orient Today, English publication of L'Orient Le Jour newspaper. He is also a pro-revolution political activist, famous for spreading economic and financial awareness through his Twitter account which has more than 13k followers at the moment. He is one of the famous 'nerds' fighting corruption and misinformation continuously.